CHANGFENG WIRE & CABLE CO., LTD participated in the 53rd Offshore Technology Conference (OTC) American International Oil and Gas Exhibition
---
The 53rd American International Oil and Gas Exhibition (OTC) was held in Houston, USA from 1st to 4th, May . Dongqi Wang, President of Changfeng and Mengchen Wang, General Manager of Changfeng and others attended the exhibition.
OTC was Founded in 1969 and is held annually, it is the world's most important exhibition event in the development of oil drilling, development, production, environmental protection, and other resources. In 2023, more than 24,000 visitors from 93 countries will attend the exhibition, which includes more than 300 technical lectures, 44 technical meetings, 17 professional dialogues, and 11 panel discussions.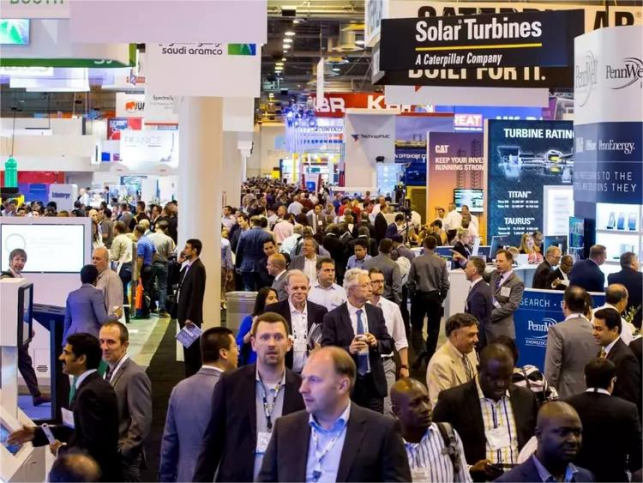 Changfeng displayed the Electric submersible pump power cable, MLE cable and cable related supporting equipment developed and improved by the company at the exhibition. With the topic of "new technology, new products, new solutions" as the core, the company conducted in-depth technical exchanges with industry leaders and decision makers from all sectors participating in the exhibition, fully understood the market demand, so as to provide better service and development. The vast United States, Canada, Latin America and Europe customers.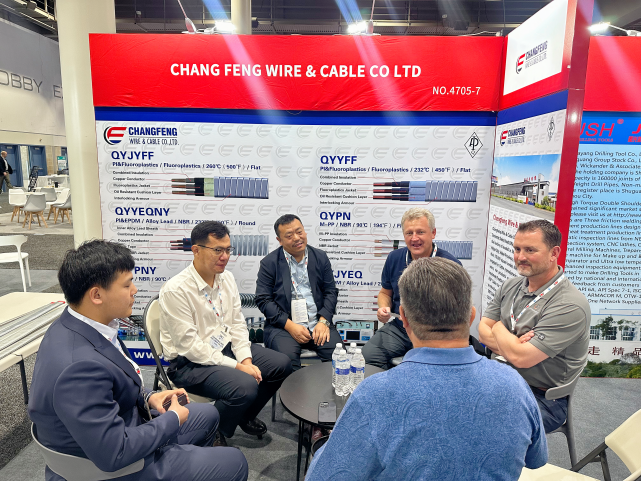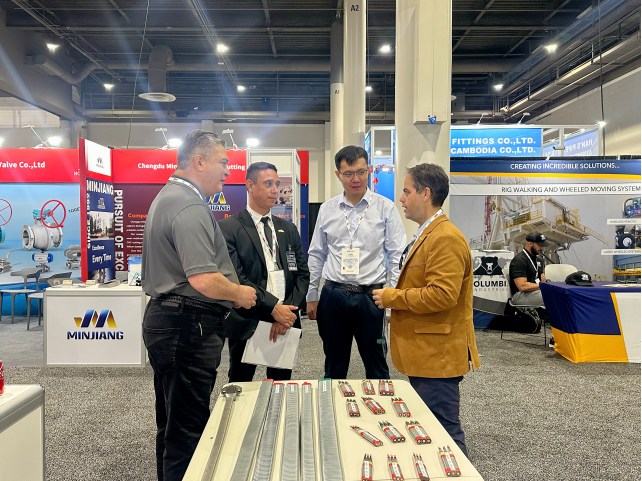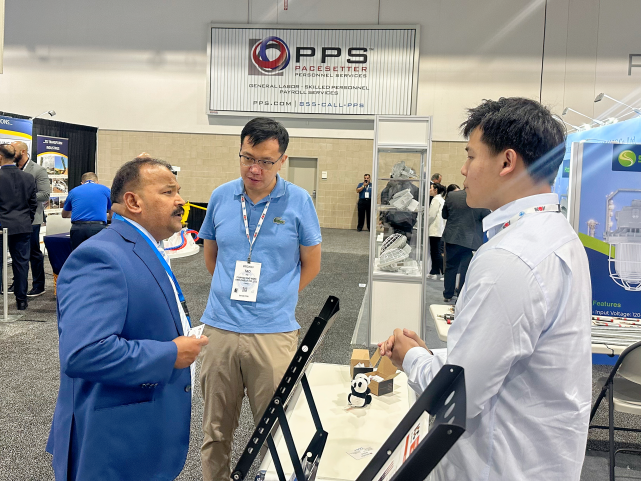 During this exhibition, CHANGFENG WIRE & CABLE CO., LTD in technology and product innovation has been recognized and praised by many exhibitors, and reached cooperation intention with a number of cable buyers, to further expand the overseas market laying a good foundation. Changfeng will always uphold high quality, excellent service, continuous innovation, and endless development concepts to serve the majority of customers at domestic and overseas.
---